YouTube adds mobile live-streaming to catch up to Facebook, Periscope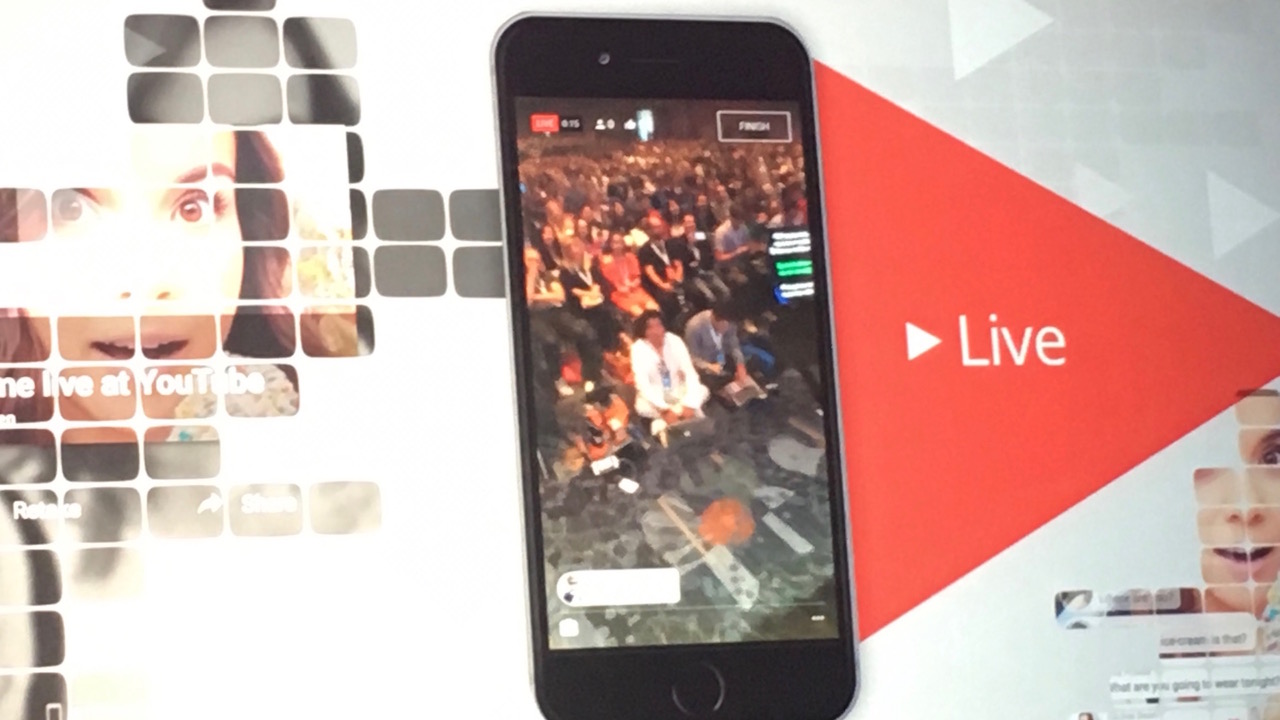 YouTube has had a live-streaming product since 2011. But it hasn't been a great one. It required a lot of technical know-how and wasn't possible to use on mobile. As a result, Twitter's Periscope and Facebook Live have usurped YouTube as the dominant live-streaming platforms. Now YouTube wants its crown back.
YouTube is starting to enable live-streaming within its mobile apps, the Google-owned video service announced on Thursday during a keynote presentation at digital video event VidCon.
YouTube Live — not the official product name but better than "YouTube mobile live-streaming" — isn't so different from Facebook Live or Periscope. Now, when people click the button in YouTube's app to record a video, they'll have an option to record a live broadcast. If they click to go live, they'll be prompted to enter a video title — like on Periscope and Facebook Live — and then to take a photo that will serve as the video's thumbnail — unlike on Periscope or Facebook Live.
YouTube's live broadcasts more closely resemble Periscope than Facebook Live. An on-screen demo showed the video taking up the entirety of the screen with comments floating up vertically from the bottom-left corner of the screen.
YouTube will make its live broadcasts available immediately after a live recording finishes, so that anyone who missed a live stream can watch it after the fact. So do Facebook Live and Periscope. And people who subscribe to a channel will receive notifications when that channel goes live. Kinda like on Facebook.
One area where YouTube Live may separate itself from Facebook Live and Periscope is reliability. YouTube's product lead for immersive experiences, Kurt Wilms, claimed that, thanks to YouTube's technical infrastructure, YouTube Live is "faster and more reliable than anything else out there." He then positioned YouTube Live as the platform of choice if someone wanted to live-stream an interview with the president — an elbow throw at Facebook Live, which BuzzFeed tried and failed to use to broadcast an interview from the White House with President Obama. Like I said, YouTube wants its live-streaming crown back.
Source: http://marketingland.com/youtube-adds-mobile-livestreaming-catch-facebook-periscope-182244